Wrought Iron Gates Look Great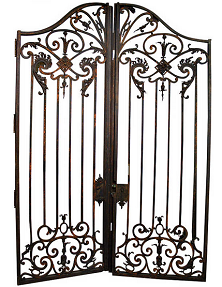 Everyone wants their home to look beautiful. Our house is the biggest investment we'll make in our lifetime, so making it look the way we want is a big necessity. Having it looking (and functioning) at an optimum will also increase the resale value of the property.
That's why I think wrought iron gates are an excellent addition to any home. They come in an array of designs which can be customised to your tastes. They are also hot dipped galvanised which makes them rust proof and their strength means they will last for a number of decades.
Wrought iron fencing also provides added security to your property.
Recommended wrought iron gate installers:
Professional Gates – Manager Luigi has been in the business for years, and has hundreds of satisfied customers. He also manufactures wrought iron balustrades for your railings on your staircases, both indoor and outdoor. They come in a range of colours from black to gold and silver etching, so whatever the style of your house, you can get something to match.