A Cafe With A Sensational Cup
Coffee, it sustains life as we know it. What better place to revive your inner-self but at Black Salt Café with a cup of sensational coffee, in a wonderfully fresh atmosphere? Melbourne's newest cutting edge Bentleigh café is the place to be.
Melbourne Restaurateur Paul Pavlou, brings together his dream of combining everything to make life fantastic; great food; great stories and 'prepared with extra loving' coffee. Black Salt Café ultimately can be what you want it to be. It's a place to meet and hang out, a place to read the paper over a cup of spectacular coffee and somewhere to hang out with friends over an inspired meal.
Breakfast in Bentleigh has been invigorated from the minute Melbourne's newest café opened its doors. Black Salt Café has been given a new meaning to lunch with beautifully modern presented dishes, affordable prices, quick and friendly service.
Do yourself a favour and get down to the Black Salt Café – you wont be disappointed.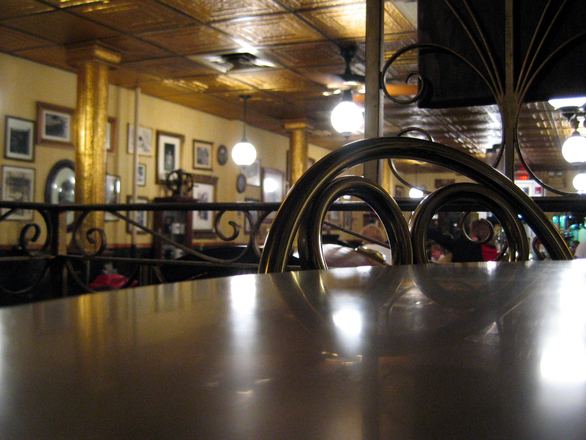 Other great cafes in Melbourne:
Eden Espresso – Glenferrie Road Malvern, is an eco cafe with cosy couches, tasty quaint meals and delicious coffee
Cafe Sienna – Chapel Street Toorak, a funky bar/cafe with a fun vibe and excellent drinks
Attention all cafes! To serve good coffee you need a great machine! Beans and technique are only half the battle. If your coffee machine isn't top notch, your customers will know.
Our recommended supplier is Pelican Rouge who stocks quality international brands such as Carimali. Talk to Rick and he will look after you. Great also for offices.