A Plumbing Emergency Needs Quick Action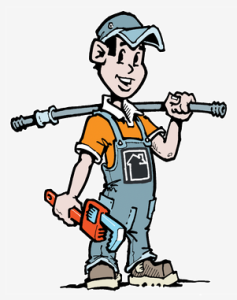 We've all experienced it before. A pipe has sprung a leak and it spraying water everywhere, which is spreading across the floor and messing up the place. We put a couple of saucepans down to try and catch some of the water, but in reality we need it fixed…and fast!
An emergency plumber is a saviour in our time of leaky need, and finding one who will come to us quickly, any time of the day or night is not an easy task.
Whether it's a leaky pipe, dripping tap, blocked toilet, dishwasher flooding or anything else, a reputable plumber should be fast, and efficient when it comes to taking care of your needs.
Recommended plumbers in Melbourne:
Red Dog – Offer emergency plumbing and can also install, replace and repair rainwater tanks and hot water tanks. They have worked with some of Melbourne's largest construction companies, implementing plumbing solutions to new homes and extensions. Based in Williamstown, they service all areas of the Western Suburbs including Altona, Footscray and Kensington. Give Steve a call and find out what all the barking is about!
QuickSure Plumbers – If you have general plumbing issues, gas leaks, blocked drains or any other issue, QuickSure can help you out. Based on the south-eastern side of Melbourne, they offer emergency plumbing and great service to suburbs such as Camberwell, Kew, Glen Iris and more. Chat to Ashley and he'll take care of you!
The Drain Man – Blocked drains are their specialty but their registered plumbers also deal with pipes and have high pressure water jet clearing equipment and can remove tree roots and other debris. A cost effective and reliable services, ask for Peter!