Starting Surfing Just Got Easier
Surfing is a very popular pastime in Australia, with some amazing places to catch a wave, especially along the Eastern coastline. In Victoria, Torquay and other coastal towns along the great ocean road are renowned for their surf, and even down Mornington Peninsula as far as Portsea, the waves are certainly worth chasing.
Getting in to surfing can be a difficult thing to do though. Getting a board and other equipment can seem daunting to the uneducated, and finding a surf school that is both close by, and suitable for your specific needs, can be just as tough.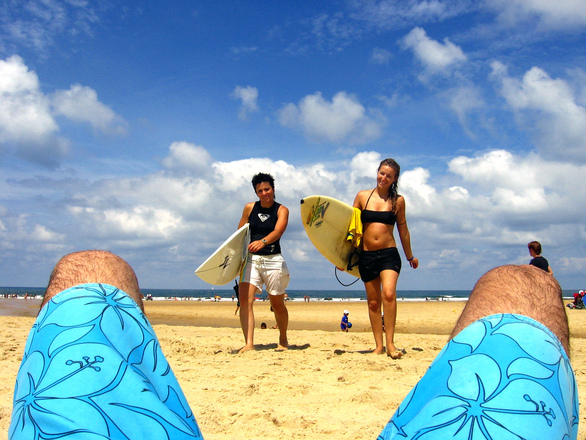 Surf teacher Kristy realised this, and decided to launch a website helping people find places to surf in their local area. Not wanting to simply promote her own services, she has put together a comprehensive listing of schools in all parts of Australia, to help newbies find a suitable place to start out.
Recommended surfing websites:
Learn To Surf – A list of great surf schools in Melbourne and Victoria, as well as swell reports and reviews so you know where to go and when. So if you're learning to surf then this is a great starting point!
Surf Stitch – Great for surfboards, gear and other accessories plus all the latest surfing fashion.